OUR COVID-19 PRECAUTIONS:
In order to preserve the safety and health of our patients and employees, and to ensure we promise the exceptional care and experience our patients are accustomed, we have implemented several personal protective equipment and infection control procedures.
Feel free to wear a mask.
Please feel free to BRING A BLANKET in case you get cold. Our new PPE (patient protection equipment) is warm. You may find the air colder than normal in our office.
We are committed to doing our best to keep you and our staff safe and healthy as we possibly can.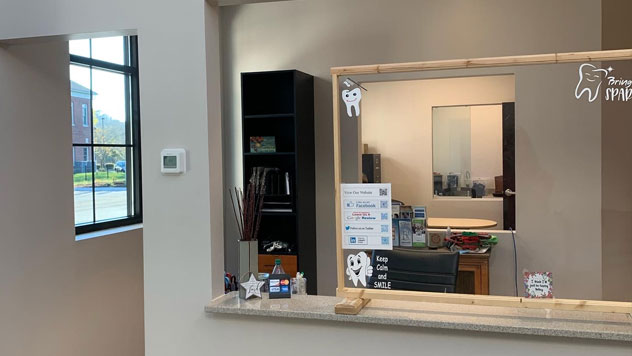 Welcome to Dean Cosmetic Dentistry
We are very happy that you have chosen us to take care of your smile!
At Dean Cosmetic Dentistry, we have been serving the community with advanced technology and personalized dental procedures. Whether you are looking for a general practitioner, a cosmetic expert, we are ready to meet your needs.  Dr. Donnie Dean has years of training and experience and can treat patients of all ages. Dr. Dean is a mentor and trainer of other dentist across the nation.  With his whole team, they know how to make the treatment process pleasant and stress-free. In particular, we often are able to provide convenient, same-day treatment and stunning final results.
Schedule an appointment with your Knoxville Dentist
Let us help you show off a better smile!
Click to the box below read patient reviews
Why Choose CEREC:
Learn about the same day procecure.
Dental Finacing Options
We accept several insurance plans, please ask us to check your insurance carrier.
We also accept third party financing from our partners below which will allow you to get any dental procedure financed including extractions and fillings. They also cover things that your insurance plan may not. Some conditions apply.  Click Here to learn more about Care Credit.
Years of Experience in Transforming Smiles
Involved in Every Patient's Oral Care
Hundreds & Hundreds of Study Hours Acquired Resulting in Dr Dean Reaching Mentor Status Teaching Other Dentist in Cerec Cosmetic Dentistry
Recent News:
Check our Blog every week for the latest news, tips and help to keep your smile healthy.
Have you ever thought about how great you would feel if you had your dream smile? Symmetrical rows of beautiful, straight white teeth—who wouldn't want to show off a smile that looks like that? The Smile You've Always Wanted Is A Call Away 865-539-1119 But how do you...