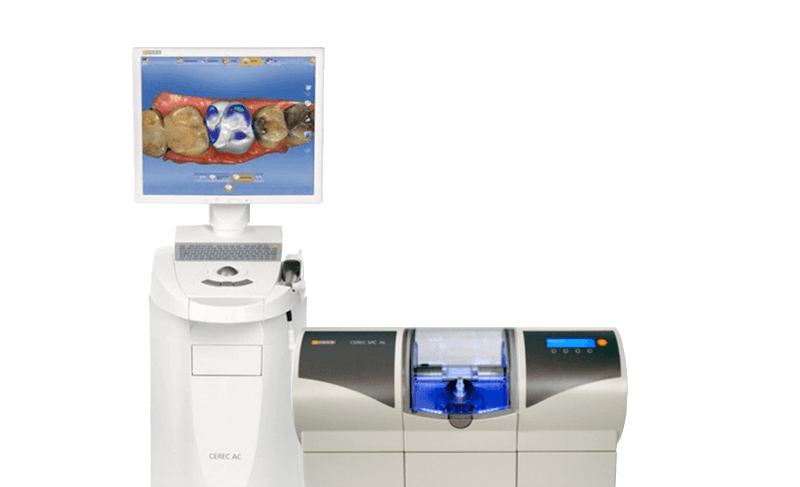 The CEREC 3D allows us to create dental restorations such as porcelain crowns in a single dental appointment. This means: No messy impressions, no temporaries and no follow-up visit!
CEREC to the Rescue to Provide Same-Day Dentistry
Our patients benefit from single-visit restorations including crowns, inlays & onlays, tooth colored fillings and veneers using a very high-tech piece of dental equipment called CEREC.
CEREC stands for CEramic REConstruction and represents a process where we digitally scan the area of your mouth where the dental restoration will be placed, designing a replacement restoration right there, and finally milling the final restoration during the same appointment.
Our patients don't have to walk around with bulky and uncomfortable temporary crowns and won't have to come back for a second appointment for the final fitment and placement of the dental restoration. If you are in need of a dental restoration, chances are CEREC can provide it in just one visit. We invite you to call our dental office at 865-539-1119 or request an appointment online and let us answer that question right then and there!   www.deancosmeticdentistry.com 865-539-1119  #knoxvillesmiles   New Patients Welcome   No Insurance?  No Problem ask us about A Plan For Health