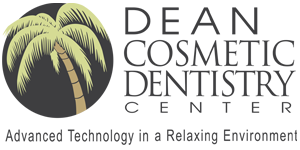 https://www.youtube.com/watch?v=Cv52OgqVXDY – Youtube
At Dean Cosmetic Dentistry Center, we use CEREC technology for restoring and making your teeth look their best! Now, what is CEREC?
It's actually an acronym:
Chairside: The technology is in the dental operatory and used while you are in the chair
Economical: The procedure is economical for both dentist and patient
Restorations: The procedure restores your tooth to its natural beauty, function, and strength
Esthetic: The restorations are metal-free and tooth-colored
Ceramic: High-strength ceramics are used that are close in composition to your natural tooth structure.
CEREC is an advanced dental restorative system
Cerec allows us to restore decayed teeth, place crowns, remove defective amalgam fillings, or place cosmetic veneers in just one appointment. This allows you to have the highest quality, most lifelike dental restorations in just one visit to the dentist…in, out, and on with your busy life.
Cerec crowns obviously speed up the treatment timeline, which is an attractive quality for many patients, but they have other more subtle advantages, too. When you get a Cerec crown, you don't have to rely on a temporary crown that may be prone to falling out.
The Cerec process also relies on digital imaging to determine the specs of the crown rather than dental impressions, eliminating the need for patients to endure that sometimes unpleasant process.
The porcelain materials used for Cerec crowns are remarkably lifelike, and they can be tailored to match the natural shade of your teeth. Furthermore, Cerec crowns contain no metal, which also improves their aesthetics. Cerec crowns are also quite sturdy.
Crowns can help patients to preserve a natural tooth, which makes these devices particularly valuable to dentists and their patients. Cerec crowns improve on earlier treatments because they can restore your smile in a matter of hours, and they offer a number of other advantages too. If you need to have damaged teeth repaired, contact our experienced dental team today to schedule your visit.
What are the benefits?
CEREC technology makes it possible to produce and integrate ceramic restorations in a single appointment. Unlike other materials such as amalgam or gold, ceramic is more biocompatible and boasts tooth-like physical and aesthetic qualities.[12] In addition, digital impressions are more comfortable for patients than traditional impressions.
By further developing the process, it was possible to reduce the amount of follow-up work and time-intensive occlusion adjustment that was often necessary in the past. According to studies, the ten-year lifespan of CEREC inlays polished and milled with the aid of a computer is not only significantly longer than that of gold inlays, but also exceeds that of individually laboratory-manufactured ceramic inlays.[13] Further clinical studies reveal that the success rate of CEREC restorations is 95.5 percent following a period of nine years [14] and 84 percent after 18 years.[15]
The digital mapping technology of CEREC that charts the inside of the patient's mouth completely accurately and down to the last detail ensures that there is no issue with inaccurate dental impressions that lead the patient to experience discomfort with bulky molds and unnecessary debris in their mouth.
www.deancosmeticdentistry.com 865-539-1119  #topknoxvilledentist   New Patients Welcome
*No Insurance?  No Problem ask us about A Plan For Health
*Cerec -One Appointment Crowns
"Over 25 years of great relationships." 🙂😆